29 years
of helping Minnesota families
with
wills, trusts and probate.
When a loved one dies,

we are by your side.
Why Families CHOOSE the Yanowitz Law Firm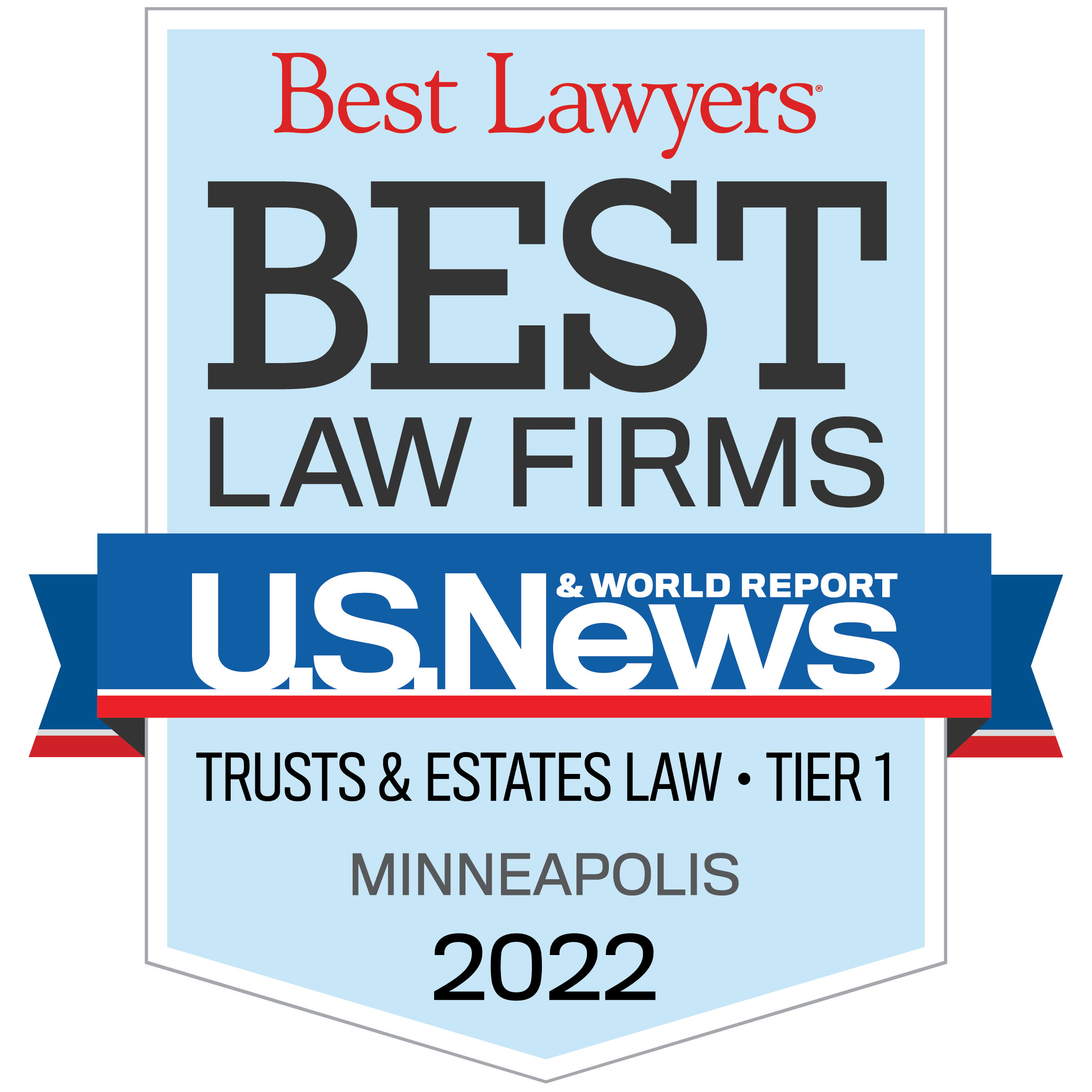 Nationally Recognized
Since 2015, our firm has been ranked as one of the best law firms in Trusts and Estate by U.S. News and World Report.
Flat Fee Pricing
We charge flat fees for wills and trusts.
Convenience: Virtual and In-person Appointments
Clients can choose to meet with us either virtually or in person at our office in Rochester, Minnesota. Signing is simple. Our clients decide whether they want to sign in person or electronically. Many of our clients love signing electronically because it can take only a few minutes, and they can sign from anywhere (including work, their cabin, and when they are on a business trip)!
Prompt Service
To provide peace of mind we draft documents swiftly. We return calls and emails promptly.
Experienced Attorneys
Our attorneys have drafted hundreds of wills and trusts. We listen to our clients' dreams and explain concepts in straightforward terms. We help people save money on taxes. Our vast experience allow us to hone in on what is important and provide sensible advice.
Estate Planning Lawyers in Rochester, Minnesota
Our Rochester attorneys have experience drafting hundreds of wills and trusts for families in diverse situations. When loved ones pass away, numerous families have depended on our compassionate probate lawyers to help them understand complex laws and tax rules. Our Rochester business law attorneys have helped many businesses in Southeastern Minnesota thrive.
WHAT OUR CLIENTS ARE SAYING
Sign up for our Newsletter
TO RECEIVE UPDATES ON THE LAW