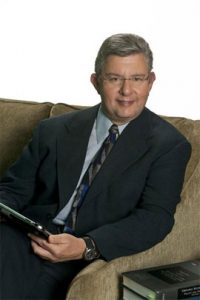 ALAN YANOWITZ
Boston University Law School, LL.M. in Tax
Suffolk University Law School, J.D.
Bard College, B.A.
Contact Alan
(507) 252-8997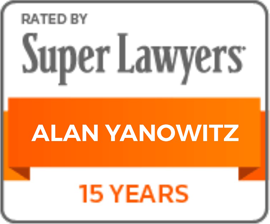 Awards
Alan Yanowitz has been nationally recognized for providing exceptional legal services. Since 1995, he has been recognized as a "Best Lawyer". In 2016, Best Lawyers named him the "Trust and Estate Lawyer of the Year" in the Minneapolis Metropolitan Area. This designation includes Rochester, St. Paul, St. Cloud, Mankato and Winona.
Background
Alan has more than thirty years of experience guiding families and small businesses. Formerly, Alan was a tax manager for a national accounting firm and owned his own tax firm in Washington, D.C. In 1984, he relocated to Rochester with his wonderful wife, Diane Langton, who is a native to the area. Since then, Rochester has been his home. Rochester is the place where Alan raised his family and founded the Yanowitz Law Firm in 1993.
Alan is a True Scholar
He loves the small details and takes pleasure in knowing intricate tax laws. He is passionate about learning and always staying abreast of the latest changes in the law. For that reason, Alan has made it a priority to serve on various committees and organizations, which have significantly shaped estate planning laws in Minnesota and throughout the United states.
For more than fifteen years he has been a co-author of "Drafting Wills and Trusts Agreements", which is published by the Minnesota Continuing Legal Education and is widely used by lawyers.
Alan served as a representative of the Minnesota State Bar Association on the legislative committee which revised and commented on the recently adopted Minnesota Trust Code.
He has been a frequent speaker at Minnesota Continuing Legal Education conferences.
Since 1996 he has been a member of the American College of Trust and Estate Counsel, a highly regarded national group of trust and estate planning lawyers.
Alan was a member of the governing councils of the Tax and Probate and Trust law sections of the Minnesota Bar Association.
Community Involvement
In addition, for nine years, Alan served on the President's Advisory Council at Carleton College, where his three children attended college. Alan has served as the community representative of the Mayo Clinic Conflict of Interest Review Board.
Alan's Passion: Helping Families
What Alan probably likes best about his job is being able to help families in times of great need. Alan compassionately listens to his clients' dreams, goals and fears and then fashions plans which will best meet their needs. He feels honored that for over the last three decades countless families have put their trust in him to help ensure their affairs are in order.